Media / Press Releases
THE TUCKERTON GROUP IS GOING GREEN
January 12, 2012

TURNERSVILLE, NJ – SolarWorks NJ, LLC, one of the oldest solar installers in New Jersey, with proven expertise in designing, building, and managing residential and commercial solar energy projects, is proud to announce they will be constructing a solar array at Tuckerton Medical Center, expected to open early in 2012.
Located on Tuckerton Road in Marlton, SolarWorks NJ will install a 40.80 kW solar energy system on the roof. The solar array will produce approximately 44,498 kilowatt hours annually, offsetting a portion of the electric load at the building.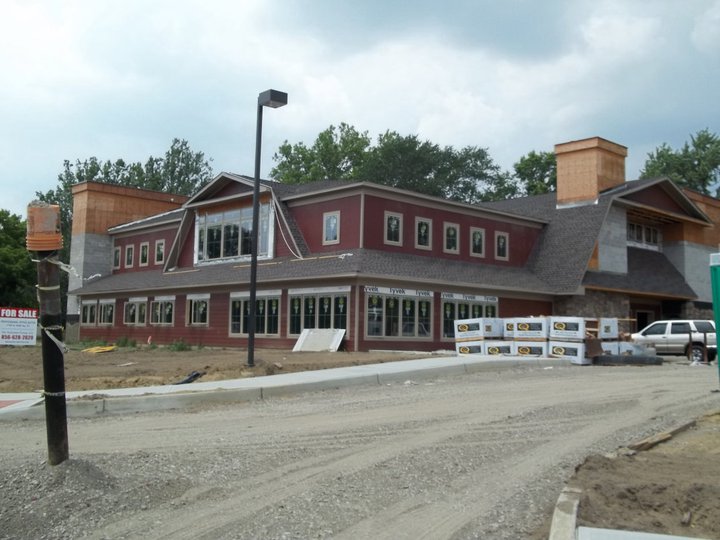 The system will be comprised of 167 Trina 240 Watt modules on a Unirac SolarMount racking system. The system will utilize SMA Sunny Boy inverters with a sophisticated web monitoring system. The monitoring system will display measured values and data from the system.
"We decided to go solar because the financial and economical benefits are measurable," said Dr. Carlyn Phucas, an owner of The Tuckerton Group. "We'll save money in the long run by producing our own electricity and we'll dramatically reduce our pollution contribution immediately," says Phucas.
The Tuckerton Group is contributing to combating greenhouse gas emission and global warming with the installation of the solar system. The system will derive clean energy from the sun, offsetting 40 tons of carbon dioxide pollution, saving the equivalent of 95,909 miles of auto driving and planting 6.165 acres of trees.
The system is eligible for a 30% Federal Energy Grant from the United States Treasury Department. The cash grant in lieu of tax credit program has expired, however the 30% tax credit still remains an attractive incentive for any commercial entity looking to go solar.
System installation will begin the end of January.
About The Tuckerton Group
Dr. Carlyn Phucas is an orthodontic specialist offering Invisalign®, Invisalign Teen™, and braces for children, teens, and adults. Serving Marlton, Turnersville and the surrounding areas, her goal is to provide the highest quality orthodontic and dental treatments and create beautiful, healthy smiles in a positive, warm, and caring environment, where each person is appreciated, expectations are exceeded, and service is unsurpassed.
Advocare The Farm Pediatrics is a medical practice devoted to caring for children from infancy through adolescence. Founded in Marlton more than three decades ago, our original office was located on a working farm where horses, cows, pigs, and chickens delighted our young patients and made their trip to the doctor a special treat. As our practice grew beyond our home on the farm, our name still honors our original and ongoing commitment to caring for children with compassion. Our mission, then and now, is to make children of any age feel comfortable in our care.
About SolarWorks NJ
SolarWorks NJ, LLC (SWNJ) is a premier solar energy integrator with offices in Turnersville and Denville, New Jersey. Founded in 2003, SWNJ provides full-service renewable energy solutions to residential, commercial and agricultural clients in the tri-state area. SWNJ designs and installs solar energy systems homes and businesses. Ranked #1 by the prestigious Philadelphia100 and the NJ "Top 25." Recognized by NJ Biz Magazine as "Emerging Business of the Year."